If you love horror movies, you'll want to check out the new Friday the 13th 4D feature film playing at Kennywood's 4D Theater during Phantom Fright Nights this year! The film features 13 gory kill scenes and provides "9 Minutes of Terror"!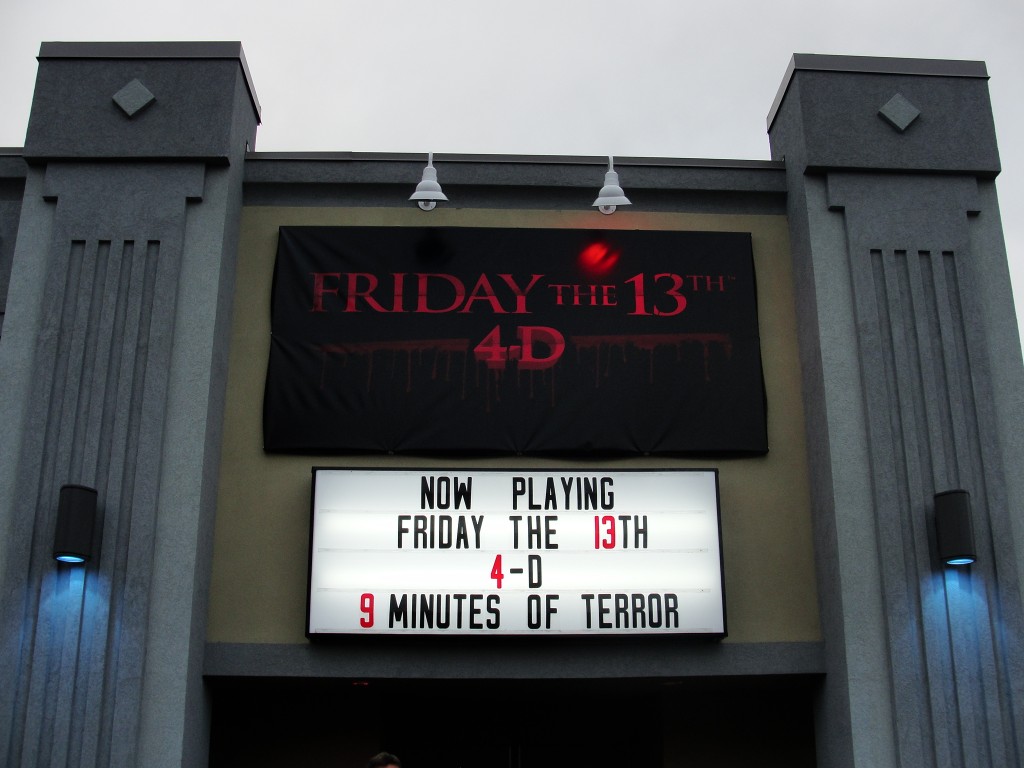 On September 30th, we were graciously invited to a media preview for Friday the 13th 4D as well as the 2015 Phantom Fright Nights season! Upon entering the park, we were greeted by various ghouls and creatures who will be seen throughout Phantom Fright Nights this year.
In the 4D Theater preshow room, the scene was quite different from the regular season.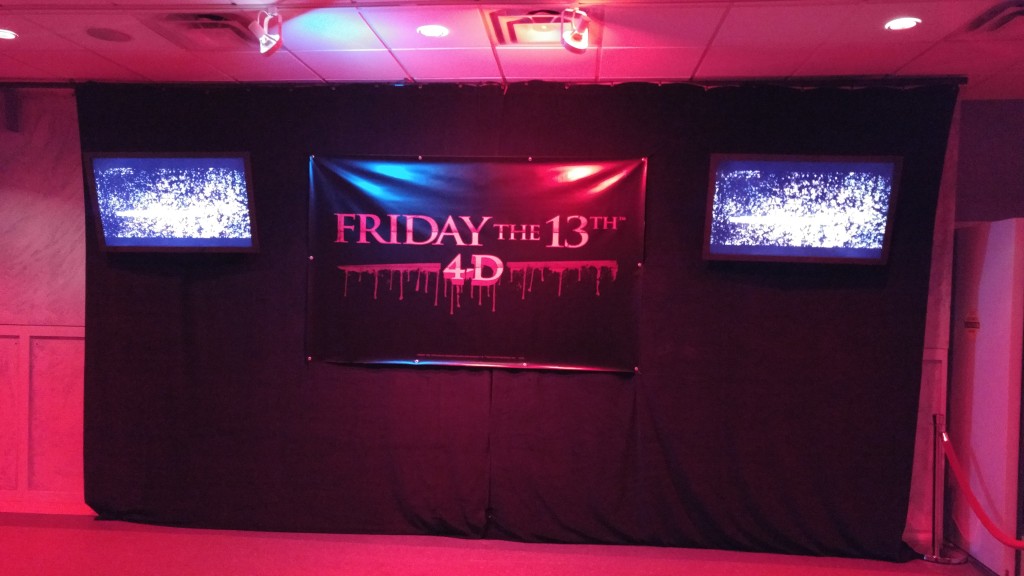 We also got to see a demonstration of how the actors' makeup is done each and every night. This can be a time consuming process, but Kennywood's talented makeup artists get the job done!
Pedro's was serving us boiling blood. It was tasty! 😉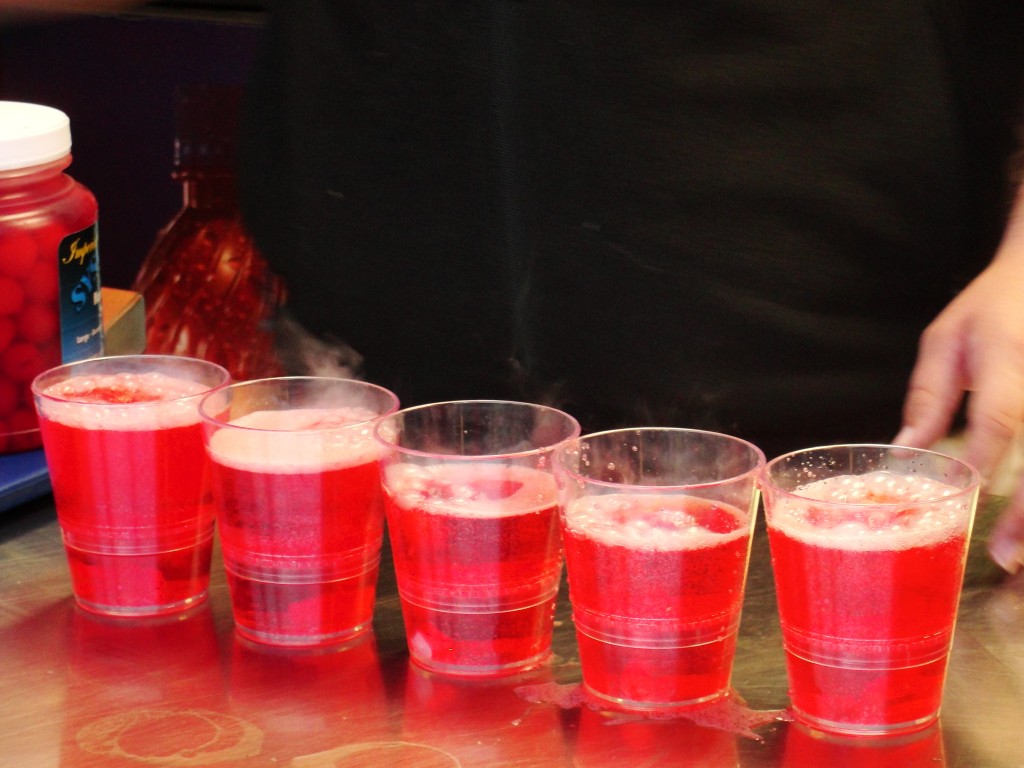 Some other Phantom Fright Nights notes:
Kennywood is open for Phantom Fright Nights every Friday and Saturday in October from 6:00 p.m. to Midnight, plus Sunday October 11th from 6:00 to 11:00 p.m.
"Ark In the Dark" returns this year for its first full season! For an extra fee, guests can enter a pitch-black Noah's Ark two at a time and try to find their way out alive!
Lords of Salem Rob Zombie Tribute band will be performing at the Kennyville Stage on Saturday, October 10th from 7:00 to 8:30 p.m.
Tickets are $32.99 at the gate, but they're slightly cheaper online at $29.99 and cheaper yet at Giant Eagle for $27.99.
A Phantom Fright Nights pass is available for $49.99 and gets you unlimited PFN admission plus one "RIP haunt tour". A 2016 Premium Season Pass will also get you unlimited PFN visits in 2015.
To purchase tickets online and view the list of attractions open for the event, visit https://www.kennywood.com/pfn.
[gard]